It's difficult not to feel helpless in the face of many global catastrophes, such as the pandemic, climate change, and the prospect of nuclear war. If you're an adult who can't think of anything to improve things, we have a simple and easy suggestion: Get on a bike.
When I started biking, it changed the whole way I approached life. Not only did I not need to rely on public transportation, but I became active, and knew that I was making a difference (even if it's a tiny one).
In the past, electric bikes were bulky and seemed like a hassle. But now this has changed, and e-bikes are lighter in weight, slick, and definitely easier to store. So here are some of the best e-bikes on the market.
Budget: Propella 7-Speed (V3.4)
If you're not an e-bike fanatic, you'll generally want one that's not too pricey, preferably not too much higher than $1,000. But that would be hard if you want a frame that won't buckle and a reliable engine.
The 7-speed from Propella is the greatest budget bike out there. It includes dependable components like a Samsung battery as well as Shimano disc brakes, and great accessories like a fun suspension seat.
It will be easily shipped to you, which is convenient if you want to avoid going to a bike store. Every few months, Propella upgrades its bikes, but because it's a direct-to-consumer bike, your local bike shop may have a hard time repairing it.
You can shop the full lineup of Propella e-bikes on propella.bike. They are currently having a sale and prices range from $899 – $1,599.
Expensive: Cannondale Adventure Neo 3 EQ
The Cannondale Adventure Neo 3 EQ is a great pick for you if you want a commuter bike, but don't want to assemble it yourself. Because Cannondale is a huge company, its bikes are supported by a vast network of affiliated merchants and shops.
Built-in lights, a rack, and fenders are included in this variant. It also features a comfortable ride thanks to a Bosch 250-watt mid-drive motor, a lightweight aluminum frame, and built-in seat suspension.
It may be weak in comparison to some of our other recommendations. It's also surprisingly quiet, and had no trouble driving it up hills or across rough terrain.
Buy the Adventure Neo 3 EQ from Cannondale through cannondale.com for $3,125.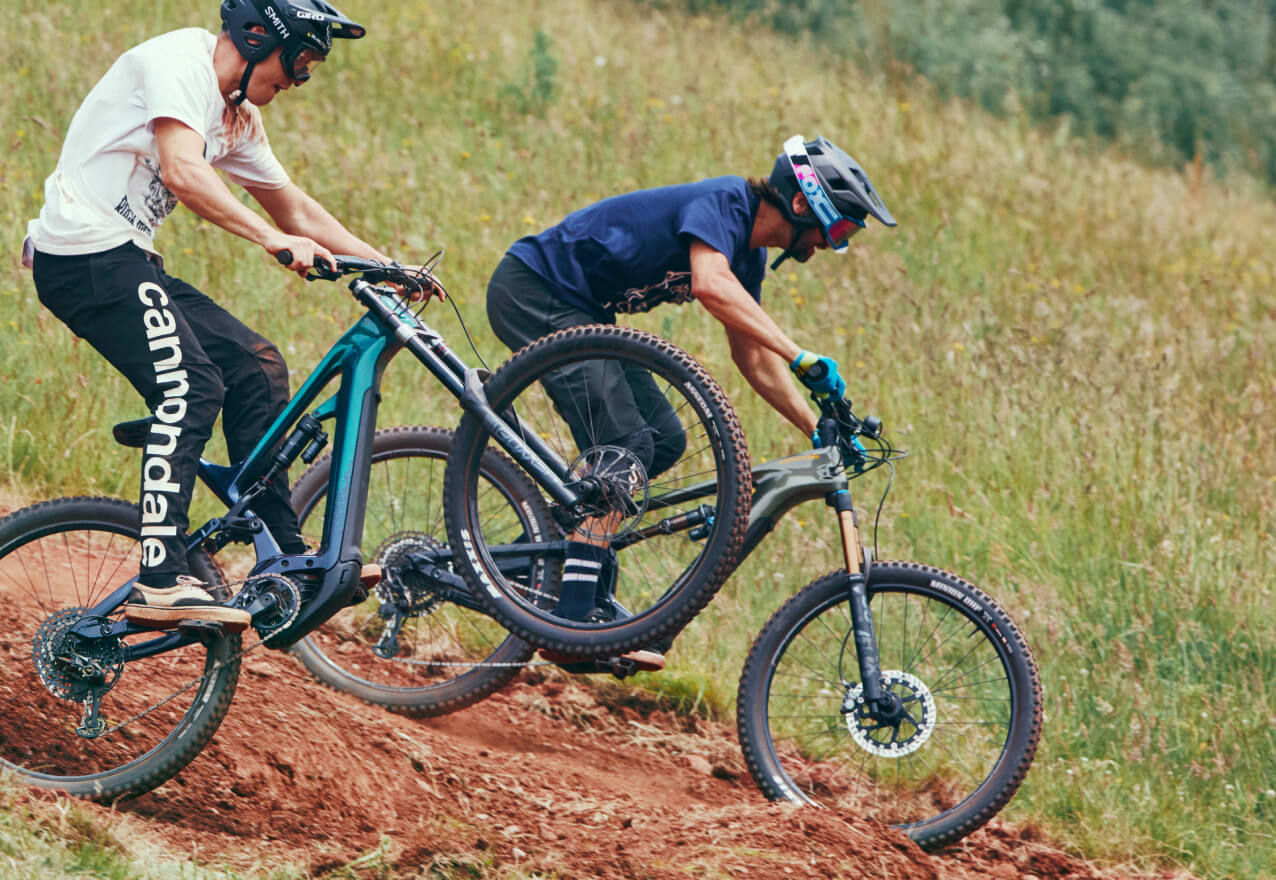 Easy to store: Jackrabbit Bike
Micro mobility, which refers to small personal vehicles, is the next significant trend in electric bikes. Smaller bikes are less expensive, easier for travel, and easier to store. They're completely enticing.
This bike is incredibly light at 23 pounds, easy to put together right out of the box, and folds down to save even more space. It doesn't have a pedal, instead, you use a thumb throttle to accelerate it. The only caution is that the battery and motor are not super strong. But besides that, it's a great purchase for a city biker.
Buy this compact bike from jackrabbit.bike in 4 color for $999.99.
All-around: Batch E-Bike
Batch put their money where it counts, on a high-end Bosch powertrain, Shimano components, and Tektro hydraulic disc brakes, rather than on frills like a suspension seat post or an integrated light-up display. It's not a really thrilling ride, and it isn't the most exciting to look at. You will also need to purchase your own lighting.
However, it is dependable, inexpensive, and will transport you there and back for as long as you require it.
Buy the Batch Bike from batchbicycles.com for $2,099.99.
If you're on the bougie side, here's a Porsche e-bike for you.
Photos via Brands