eBooks did not eradicate traditional books in the same way that streaming services did for music CDs, movies (DVDs), and television, which have all shown reduced sales.
Physical book sales are actually booming. However, there is a committed and enthusiastic audience for eBooks and audiobooks. An eBook membership service is a terrific way to discover new titles, get suggestions, and read more novels if you enjoy reading (or if it's part of your new year's resolution).
All eBook subscription services provide a small library of eBooks to choose from. They may have over a million titles, but that number doesn't necessarily contain works by your favorite authors. It's like if you have a Netflix subscription but your favorite show is on Hulu.
Although the top five publishers, Penguin Random House, Hachette, Macmillan, HarperCollins, and Simon & Schuster, dominate the bestseller lists in the United States, they have little experience with digital subscription services. All this to say that before you commit to any service, we recommend that you browse the available library of eBooks and audiobooks.
In any case, here are 4 of the best subscription services.
Scribd
Scribd is the best eBook subscription service for most individuals, thanks to its large and diverse collection. For only $10 a month, you may read or listen on any device using your browser, or you can use the Android or iOS applications, which are well-designed, fully customizable, and provide a nice reading experience. There's a good mix of classics, best sellers, independent novels, and even some Scribd Originals.
Libby by OverDrive
Many public libraries accept OverDrive's Libby app, which allows you to check out eBooks and audiobooks using your library card. Borrowing is on the rise, thanks to Libby's extensive range, simple service, and, of course, the fact that it is completely free. The Libby app is simple, yet it has a lot of features and can be customized to fit your needs.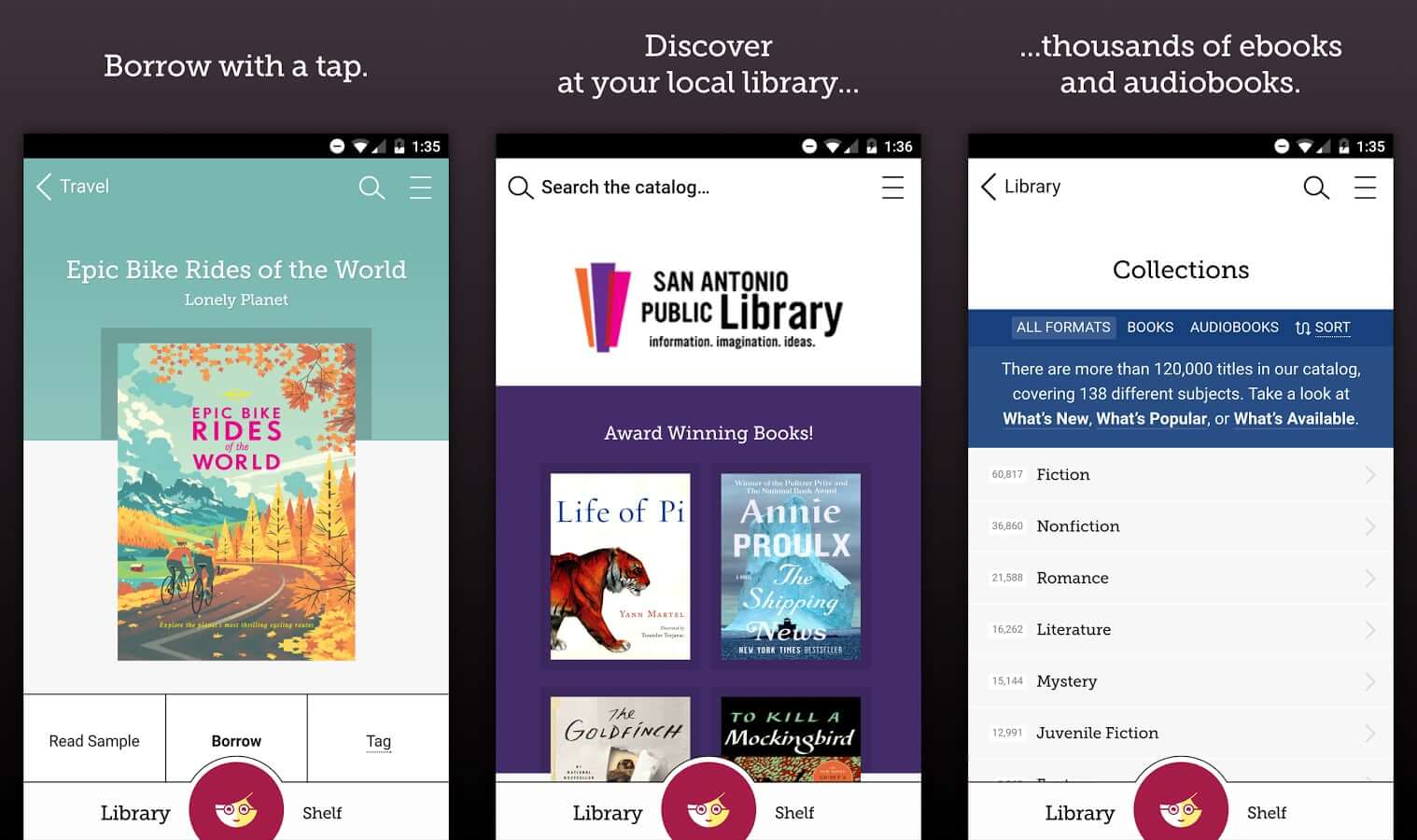 Kindle Unlimited
If you prefer to read on one of Amazon's Kindle devices, the Kindle Unlimited subscription ($10/month) gives you unlimited access to a large number of eBooks. While there are some well-known titles and classics available, the library's focus is on self-published and indie works, with best-selling authors typically only offering their back catalogs.
Epic!
Epic, which is perhaps the largest site devoted to children aged 12 and younger, has an interesting mix of content, including over 40,000 eBooks. There are a few classics, a few installments from popular series, and books from major publishers such as HarperCollins and Macmillan, including a number of instructional titles. A good collection of comic books, as well as a few films and audiobooks, are also available. $10 a month isn't too shabby to keep your kids entertained.
Subscriptions are all the rage lately as Instagram has a new subscription service for creators and Twitter has a new weather subscription app. Don't forget the 9 best clothing and grooming subscription boxes too.