We all need a little help throughout our workdays. Whether that's attempting to keep your focus or automating what you can, you can now delegate the heavy lifting to your phone. Task management should not be a source of distraction in and of itself. Because of this, we've made a concise list of 5 apps that can help you throughout your work day.
Otter (Free)
Otter is ideal for automating the transcription of critical meetings or voice recordings. The transcription isn't perfect, but it's near enough for you to get the gist of what's going on. When you click on a piece of the transcript, the audio file begins playing at that point. Before recording any conversation, always be proactive and ask for permission.
For in-person meetings, the phone app is useful, but you'll need a Business membership to effectively make it work with Zoom. Otter offers 600 minutes of free transcription every month for meetings up to 30 minutes, which is plenty of help for less consistent customers.
Flora (Free)
A smartphone is a minefield of distractions and you may need some encouragement to put it down. When you use Flora to establish an attention timer, the software plants a digital tree that only grows if you don't use your phone. Flora provides various subscription packages if you want your successfully established digital forest to correlate with real-world tree plantings. This is a cute way of making sure you stay motivated to be off your phone.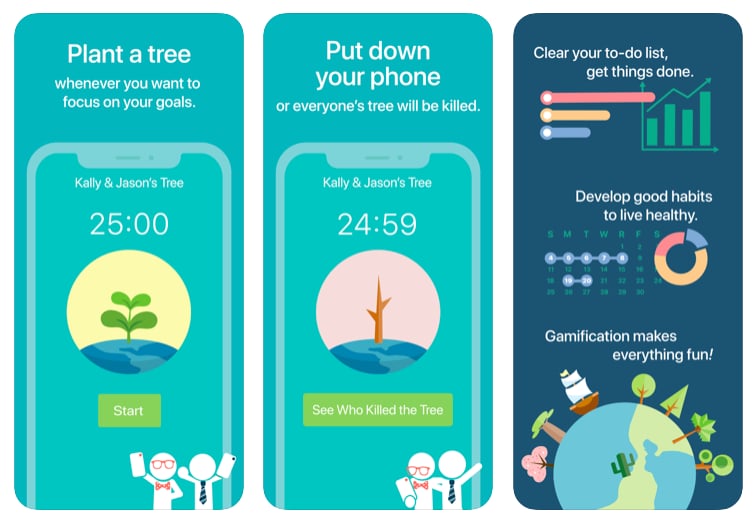 Pocket (Free)
Pocket saves web articles, news items, and online documents in a personal library for later reading in the app's distraction-free layout. Collect industry headlines, sync them to your phone, and read the articles offline while concentrating. The basic service is provided for free. Pocket Premium costs $5/month, or $45/year, and adds extra search features, as well as a permanent library of saved articles.
Headspace ($13/month, $70/year)
Knowing when to take a break is essential for long-term productivity. Have solutions ready to help you relax during stressful days, whether it's a walk around the block or guided meditation. You may access a selection of relaxing meditations with a Headspace subscription. The "Focus" tab of the program includes choices geared to workplace situations. Headspace's nature soundscapes give just enough ambiance for someone who is easily distracted but appreciates a little background noise; personal favorites include "Cabin Downpour," and "Redwood Canopy."
Actions ($2/month, $12/year)
The Actions software keeps track of projects, appointments, and reminders and comes from the same company that brought you the legendary Mole­skin notebooks. With unique color-coding, you can organize your lists as meticulously as you like, and create reminders as often as you need them.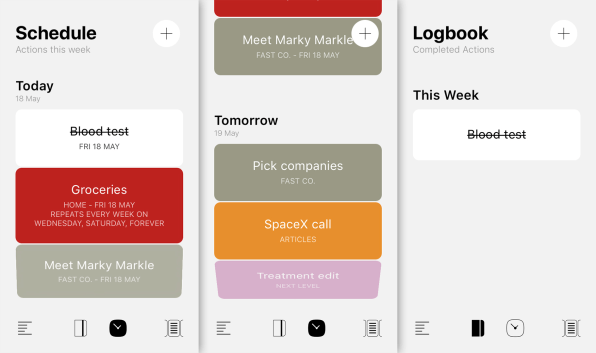 If you need to switch up your routine while working from home, check out these 5 productivity tips and some versatile exercises to do at your desk.
Photo via