Cold weather and cold winds can wreak havoc on your skin during the winter season. However, some skin conditions, like eczema, don't discriminate on the season and can happen at any point during the year.
Eczema can cause red, dry, itchy, rough sandpaper patches on the skin. If this sounds like you, rest assured, you are not alone. In fact, 10% of people in the United States experience eczema, according to the National Eczema Association.
Although it can be tricky to totally and utterly defeat this skin condition—requiring some assistance from a medical professional (read: dermatologist)—there are some over-the-counter products that can provide temporary, yet instant, relief.
Eczema can occur on your scalp, arms, shoulders, legs, and toes. Really, it can be all over your body. One of the common denominators to treat eczema is with hydration and moisturizing. Translation: A little lotion can go a long way to smoothing eczema-prone skin. Below, we share some of the best eczema lotions out there.
Eucerin Eczema Relief Body Cream
The Eucerin Eczema Relief Body Cream, is effective, affordable, and easily accessible at most major drug stores. Truly, what more could you ask for? This option has colloidal oatmeal, ceramides, and prides itself in avoiding fragrance and steroids. It helps alleviate itching, too, and hydrates skin for up to 24 hours.
Cetaphil PRO Eczema Soothing Moisturizer
The Cetaphil PRO Eczema Soothing Moisturizer is fragrance-free, and also approved by the National Eczema Association. This gorgeous blend of 15 different moisturizers and skin-essential vitamins provides relief for dry, itchy, irritated skin. It's made with colloidal oatmeal and ceramides that provide hydration and nourishment to the skin to hydrate itself.
Vanicream Moisturizing Lotion
Clocking in at $14, the Vanicream Moisturizing Lotion has petrolatum in the formula that is great for maintaining long-lasting skin hydration.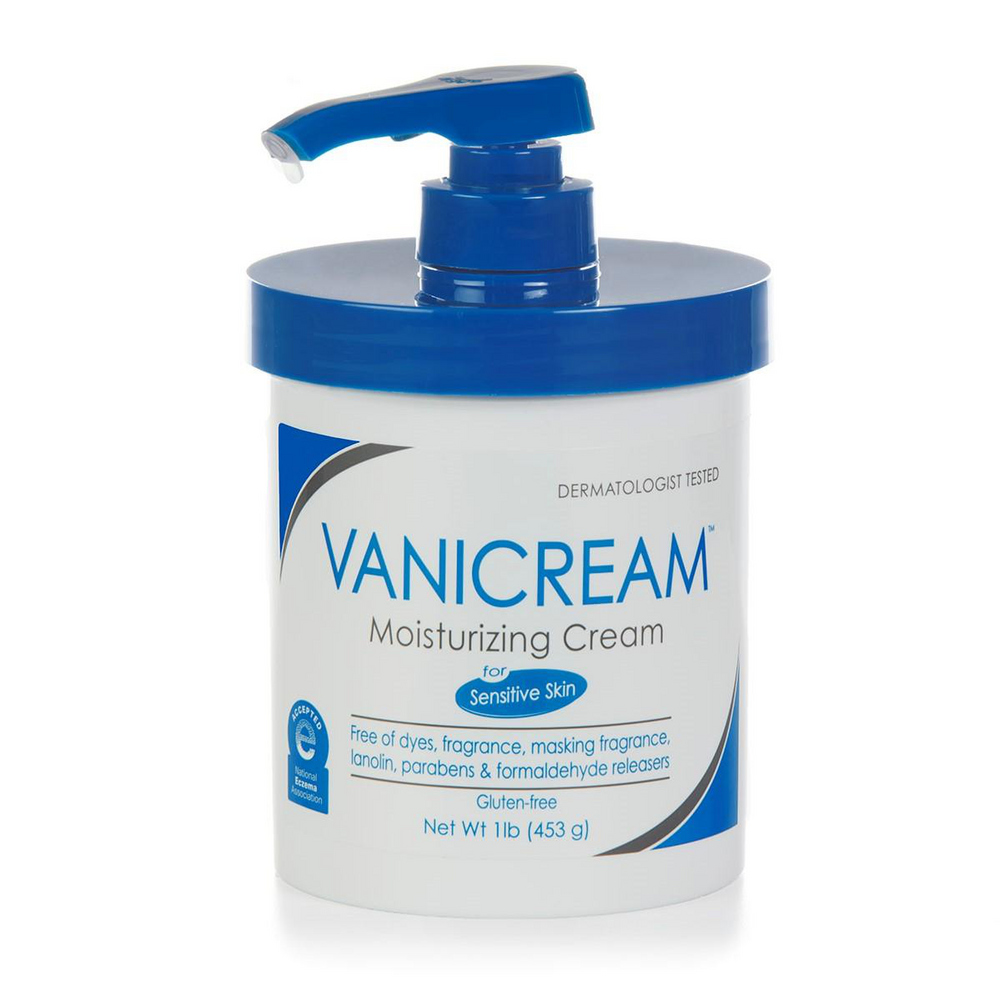 La Roche-Posay Lipikar Soothing Relief Eczema Cream
At only $15, the La Roche-Posay Lipikar Soothing Relief Eczema Cream is an affordable option that can be used on both the body and face. This rich texture has been proven to relieve itchy, irritated skin, and visibly reduce the signs of eczema.
The hero ingredient in the cream comes from France, and is called prebiotic thermal water. It's been used to treat eczema patients from all over the world. The thermal water helps the skin's microbiome maintain its balance in bacteria that live on the surface of the skin, preventing flare-ups. It has hydrating shea butter, and anti-inflammatory niacinamide too.
Skinfix Eczema+ Hand Repair Cream
Yes, all eczema can be frustrating, but probably the most bothersome is eczema on hands — especially during a worldwide pandemic when you are washing them non-stop. The Skinfix Eczema+ Hand Repair Cream is great for all body and hands. It will sooth rashes and irritations instantly.
CeraVe Moisturizing Cream
The CeraVe Moisturizing Cream, approved by the National Eczema Association, is also non-comedogenic, and can be used on the face or body. Formulated with hyaluronic acid, emollients, and ceramides, it locks moisture into your body hours after you've applied it. It doesn't leave a greasy sticky feeling behind, either.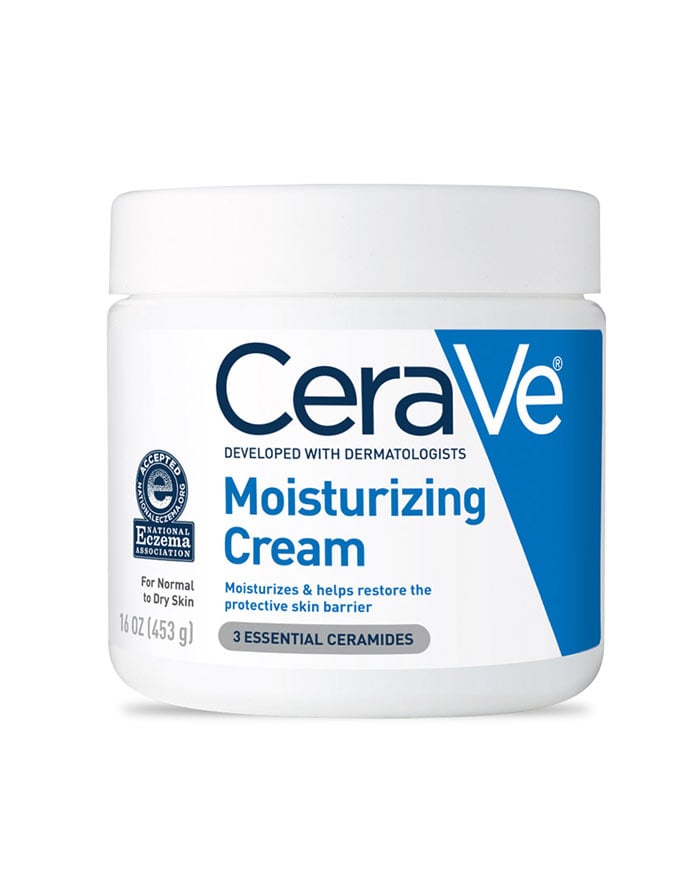 Are you ready to treat your eczema this winter? Personally, CeraVe is my product of choice, but all of these options will leave you feeling relieved—and moisturized. Also, different body parts require different moisturizers, learn more.
Photos via Amazon, Vanicream, La Roche-Posay, Skinfix, CeraVe, Lightfield Studios