If you're getting ready to to travel again, you'll want to make sure your packing list is ready to go. First, a good suitcase is a must. We prefer packing light with carry-ons, and the hard part is picking the perfect suitcase with all the right features.
Ahead, you can find 7 top-rated picks that will make your next trip more organized—even stylish. Whether you're looking for something lightweight and easy to carry, or you want a designer piece that's more of an investment, there's an option that will fit your needs. From brands like Monos to Paravel, and even an Amazon bestseller, there are plenty of price points to shop. Take a look.
July Carry On
If you're looking for something lightweight, we suggest the new July Carry On. The crush-proof German shell is sturdy yet light, and it also has an ejectable battery that'll keep your phone charged. There's plenty of colors to choose from and at $245, it's not a bad price.
Coolife Expandable Suitcase
A Coolife Expandable Suitcase set is one of Amazon's highest-rated suitcases, with more than 7,000 positive reviews. If you want more than just a carry-on, it also comes in two larger sizes. $180 for the set? Yes please.
Paravel Aviator Carry-On Plus
Made from mostly recycled materials, the Paravel Aviator Carry-On Plus is the one you've been waiting for. It's sleek and lightweight, with a ton of useful features. We love its classic look, and it's available in a handful of colors for $295.
Monos Carry-On
If packing light is hard for you, try investing in a suitcase with useful pockets — like this Monos Carry-On. The compression straps are extra helpful for when you need to strap it all down, and its handy pockets make packing smart easy. Plus, there's even a larger carry-on choice. The best part, it's on sale right now for $225 (down from $265).
Briggs & Riley Spinner Carry-On
If you're looking for a soft-side suitcase, get this Briggs & Riley Spinner 22-Inch Carry-On. It's a lightweight choice that's easy to pack and expand, and the microweave tech fabric is water-resistant. Currently 10% off so instead of paying $649, you'll pay $579.
Rimowa Cabin
If you want an investment piece ($1,200), this lightweight Rimowa Cabin is for you. The classic case features the brand's signature patented Flex-Divider system to keep you organized, and it's a quality suitcase that will last you for years to come. Its sturdy design comes in a ton of great colors, but we love the brand's newest azure-blue shade.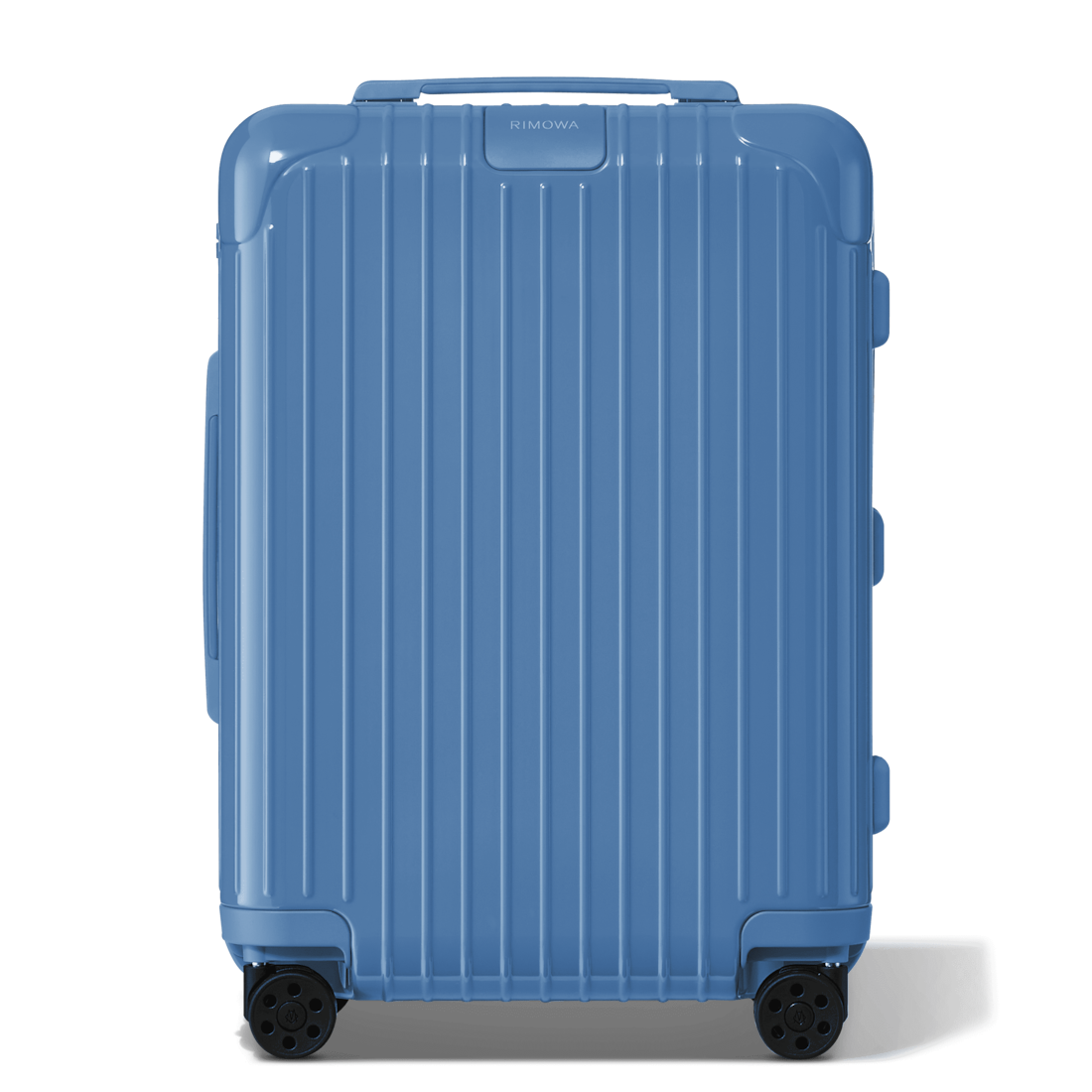 Away Carry-On Flex
The bestselling Away Carry-On Flex is an internet favorite. While it comes in a classic model, the brand also has this handy expandable carry-on option. It's a smart choice for a weekend trip — if you buy something, you'll have room to bring it back. $325 and it's currently sold out, that definitely says something right?
When you travel, it's easy to pack either everything… or nothing at all. These carry-on choices will have you feeling like even if you do pack up your entire apartment, you won't have to pay those awful baggage fees. If you're looking for an 8th option, how about the Motherlode, which is taking the market by storm?
Also, don't forget to signup for an airline travel card if you haven't already before your next big trip.
Photos via CNN, Amazon, Paravel Aviator, Monos, Briggs & Riley, Rimowa, Away Luggage