It's that time of year: Summer has rolled around, and if it's time to give your sneakers a break, opt for lightweight summer sandals. Some of you may cringe at the thought, but if you don't want to hop on the Crocs trend, men's sandals are always in style, and if you find the right ones or go for a classic flip-flop look, you're pretty much set. We're looking at things like quality, leather, stitching and detailing. Here's our pick of the 8 best sandals for men.
Nike's Benassi JDI Slides
The Benassi slides from Nike have a cushioned foam foot bed for added comfort. They're a timeless sandal that has been a favorite for many — if the hundreds of 5-star reviews it's gotten are any indication!
Buy the Benassi Slides from Nike for $25.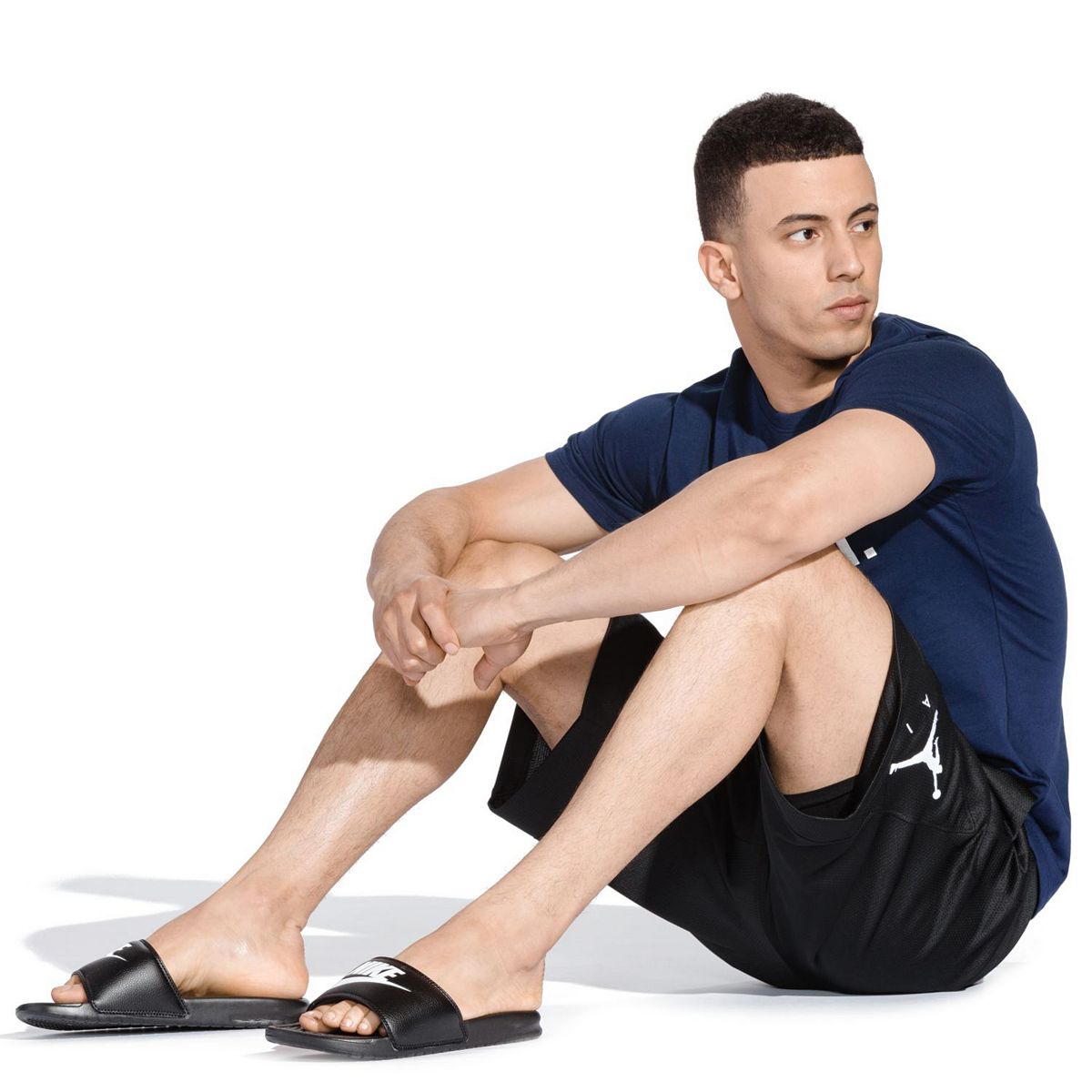 Birkenstock Arizona Essentials Slide Sandal
Birkenstock got a rep for being a little hipster-y in the past couple of years, but if we're being honest, they're popular for a great reason. And, contrary to popular belief, they are cool. Not only are they some of the most comfortable sandals out there, but they also maintain a polished look, no matter how many times you take them to the beach.
Buy the Arizona EVA from Birkenstock for $49.95.
Olukai Men's Ohana Black Sandals
Olukai's Ohana Black sandals are a bestseller. The simple sandals have a sophisticated touch of synthetic leather, with a molded EVA midsole that delivers more comfort and support than anyone could ask for. These sandals come highly recommended and are worth the price point.
Buy the Ohana Beach Sandals from Olukai for $75.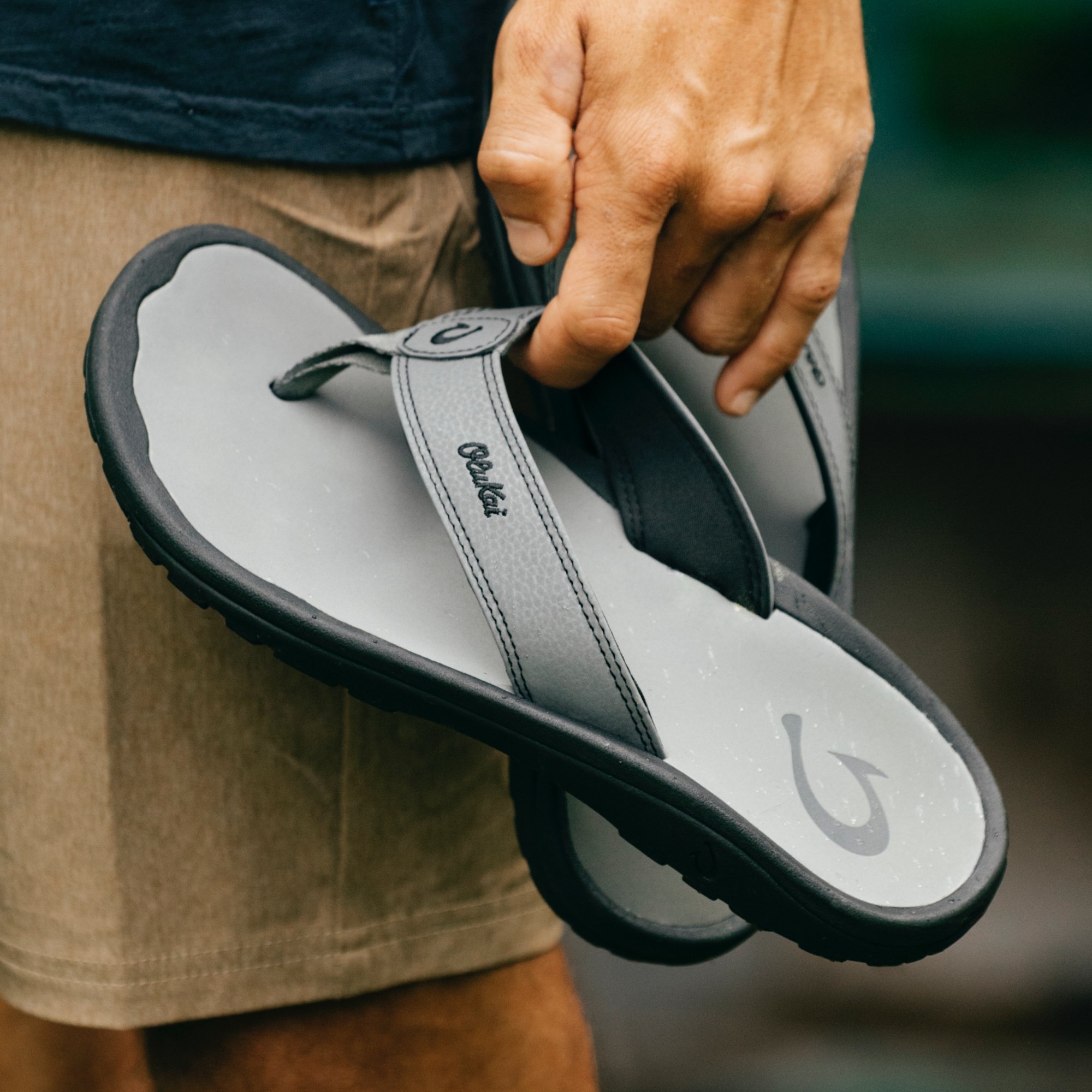 HOKA ORA Recovery Slide
According to their website: "The ORA Recovery Slide features a higher bed of soft cushion, designed to provide a forgiving impact and ride." These are great post workout and also look stylish. It's a win-win.
Buy the ORA Recovery Slide from HOKA for $55.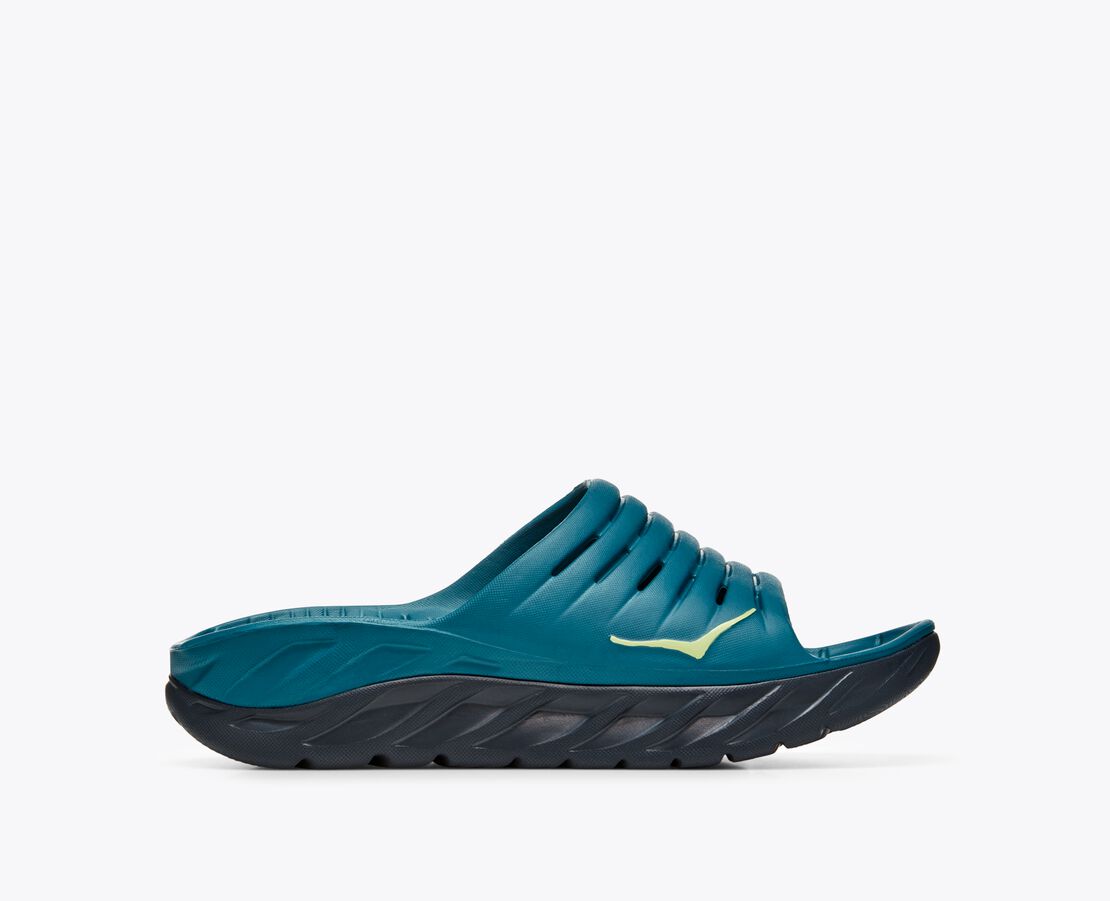 Clarks Sunder Fisherman Sandal
The thick leather straps offer more coverage than typical sandals, and the foot bed has just the proper amount of arch support to keep you going throughout all your activities. If you're a little bit shy about having your feet exposed, this may be the one for you. Plus, it's extremely durable.
Buy the Sunder Fisherman Sandal from Amazon for $73-$153.
Banana Republic's Stitched Flip Flop
The classic stitched flip flops are a great stand-by and go-to for warm weather activities such as going to the beach or throwing a barbecue in the backyard or just getting the mail. Versatile, simple, and stylish. Can't go wrong.
Buy the Stitched Flip Flop from Banana Republic for $35.99 (on sale).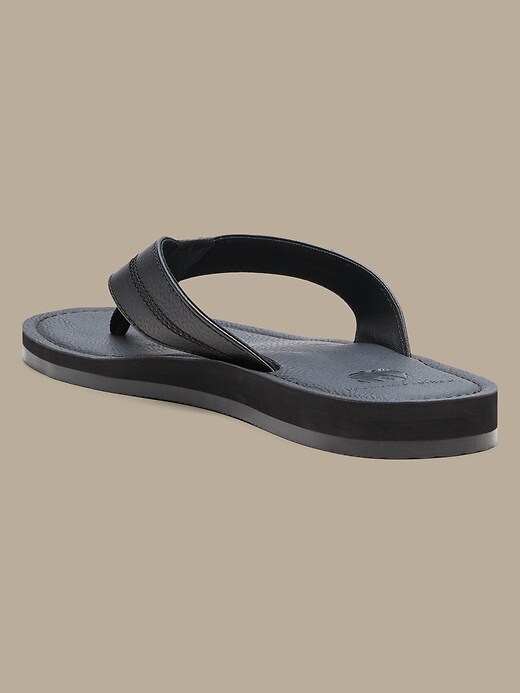 Havaianas Hybrid City Flip Flops
Havaianas are classics for a reason. These affordable flip-flops are so comfortable, you'll almost forget you're wearing anything.
Buy the Hybrid City Flip Flops from Havaianas for $34.
Old Navy Classic Flip-Flops for Men
Okay, if you really really don't want to spend any money on sandals, these are the flip flops for you. Old Navy's flip flops are extremely pocket friendly, and are a very easy guilt-free purchase. Plus, they don't look too bad!
Buy the Classics from Old Navy for as low as $4!
If you do want to hop on that Crocs trend, here are some of the best collaborations to cop.
Photos via Brands