After arguing with myself for months, I finally made the decision to color my hair at a salon. There were a lot of things to consider, money being the first and foremost largest bullet to bite. As someone with a lot of thick/coarse hair, taking on the responsibility of coloring my hair is a hefty one best left to professionals. It calls for a lot of caution, care, and patience — none of which I had in my early 20s and a few major aspects I struggle with into my late-20s.
The second reason I decided to go to a salon to color my hair was because the last time I explored the at-home hair coloring option, I messed up in nearly every way possible. The audacity I had when I took coloring my own hair into my own hands was unparalleled. Essentially, I damaged my hair beyond repair and continued to make the same mistakes for the next 4-5 years that followed. Let my mistakes light the path for you. While I truly believe that if bleaching your hair is anywhere in the equation, at least get that part done in a salon. It's by far the most damaging part and the part that requires the most finessing. However, I'm guessing you're reading this because you want to avoid spending your coin at a salon, which is fair.
Step 1 – Bleach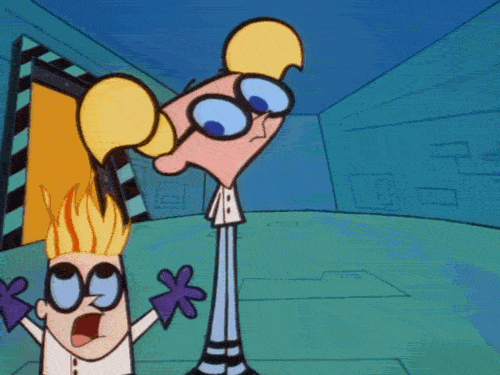 Literally the worst part of the process. My skin is crawling just reliving the memories of bleaching my hair. Whatever you do, stay away from L'Oreal Quick Blue. This stuff RUINED my hair and made it the driest it has ever been. When you are looking for an at-home bleaching kit, be sure to look for ingredients like conditioning additives. It minimizes the amount of damage it does to your hair. A huge plus is if you can find a formula with a built-in bonder (bonds are what keep your hair healthy). Finding the right bleach kit is about catering to your specific hair type. Do your research, talk to your local beauty supply store associates, and don't just grab whatever is most convenient. The more time you invest in finding what is best for you, the better your experience and results will be.
You should never bleach more than twice. If you are already some shade of blonde, the good news is that your natural color will lift pretty easily in one go and this whole coloring process will be a breeze for you. If you are like me and have dark hair, you might need to bleach your hair twice. In that case, I highly recommend waiting in-between bleaching sessions to maintain some semblance of hair health. We are mostly indoors anyway, so you'll be fine with brassy hair for a day or two. AGAIN, THE BLEACHING CAPS AT TWO SESSIONS. Don't be a bozo like me and bleach 3-4 times. Just because your hair is breaking and falling out from the get-go, that doesn't give you the green light to keep bleaching it. You are just asking for crusty hair and premature hair loss at that point.
Step 2 – Tone
You have two options here. You can mix your own toner at home or you can jump straight into using purple shampoo. Mixing toner at home requires you to use developer, which in turn means you are adding more damage to your hair. While purple shampoo can still damage your hair by drying it out with sulfates, it is still a milder option and helps you ultimately achieve what you are looking for — zero brassiness. Most salons will tone your hair with purple shampoo because, again, the bleaching process is extremely damaging to your hair.
Purple shampoo comes with a couple of options as well. You can use it as a toning hair treatment on dry hair or you can use it in lieu of your normal shampoo. I like using it on my dry hair because it gives you faster results (let's not forget how impatient I am). When you use it in lieu of your normal shampoo, you may not see instant results, but your hair's brassiness will lessen within a few washes. While the color of the shampoo is incredibly intimidating, you don't have to worry about it staining your hair and leaving you with a head of LA Lakers purple. If you do end up leaving it on dry hair as a toning treatment, just leave it on for 5 minutes or you will get a slight lavender tint if you leave it on for too long.
Step 3 – Color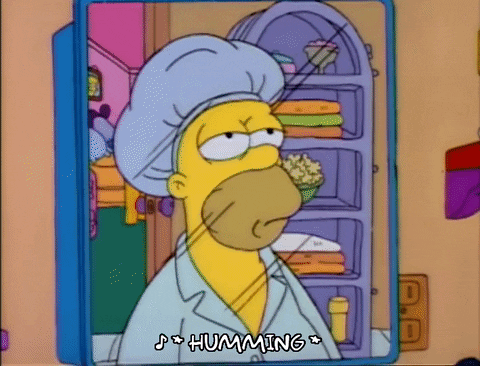 The moment you've all been waiting for. The step that will give you the change you've been seeking. There's no shortage of at-home color brands. I've tried my fair share of them so let this part be about me guiding you through the many popular at-home hair color brands. Let's talk about three widely used brands. There's Ion, Manic Panic, and Arctic Fox. These three are usually the brands you'll hear about and have a fairly large color range for you to choose from. This should go without saying but steer clear of drugstore box dyes. The formulas are very damaging, the color ranges are pretty disappointing, and it's all-around a bad time.
Ion was the first brand I had ever used to color my hair. To sum up my experience, it was very "meh." The color payoff was just alright, the formula was a little too thick and hard to apply, which left me with a lot of patchiness and uneven color. The color didn't last as long as I liked and washed out/faded within a couple of weeks. Also, the amount of color you get in their skinny little bottles is laughable. I had to get 4 tubes just to barely cover my head.
Manic Panic is a cult classic. There's a reason the brand has been around for so long and it has a lot to do with the color selection, easy application, and color vibrancy. If you are new to coloring your hair a funky color and need an easy starting off point, start with Manic Panic. While it might not have hair health benefits to its formula, it gives you the option to mix colors to customize shades easily and has a very intense color payoff. The only drawback to this brand, in my opinion, is that it comes in a tub. It makes for a messier situation and I am sure I'm not alone in wanting to avoid a stained bathroom.
Arctic Fox. What can I say? I saved the best for last. You've probably already heard people raving about this brand and it comes with a good reason. The color selection is similar to that of Manic Panic, but I found that this formula was smoother and easier to apply and it made my hair soooooo soft. The frustration of trying to brush through my straw-like hair was gone once I used Arctic Fox. The formula is a hair dye mixed with conditioner, so when you leave it in your hair you are not just dyeing your hair but also giving it a little post-bleach TLC with a conditioning hair treatment.
Coloring my hair at home was certainly an experience, to say the least. Would I do it all again? Nope. I don't want to say "never" but I am very close. It was a learning experience and sparked an interest in understanding how to take care of my hair better. Just remember to always take it slow and stay on the side of caution. There's no harm in being careful when doing all of this at home. I can't stress this enough. The more careful you are and the more time you invest, the better your results will turn out. Whether you are coloring your hair at home or getting it done at a salon, there's nothing like the moment of happiness you feel when your new hair color is revealed. Also be sure to check out our hair color guide if you have a hard time choosing the right tones.