Some friends of mine just went on a 8-day wellness retreat to a luxury world-renowned hotel in Hawaii. As it was a trip to celebrate their engagement, I assumed they saved up for it so they could properly indulge. My mouth almost fell to the floor when they assured me they didn't pay a cent, but got the stay through points. "You did what?" I remember saying mid-gasp. How they could get an 8-day stay for free was beyond me, so I had to find out more details.
As it turns out, airline travel cards allow you to maximize both your increased travel spending, and your at-home buys. And many of these credit cards allow you to accrue points that allow mileage earning and hotel earning potential. But what factors go into deciding the best airline travel card? Some offer airport lounge access, free checked bags, or complimentary priority boarding. There are a thousands of cards to choose from, but to help you narrow it down, here are our favorite three.
Southwest Rapid Rewards Premier Credit Card
If you enjoy Southwest Airlines, this is definitely the card for you. With an annual fee of $99, you get two early bird check-ins each year, fast track to A-list or preferred status, and 3 points per dollar spent on Southwest flights. To make it even better, you'll also receive 2 points per dollar spent with any Rapid Rewards hotel or car partners and 2 points per dollar spent on local transit (that includes ride share services like Uber or Lyft).
And if that doesn't pull you, there are also double-point categories to spend on internet, phone, cable, and select streaming services. You will receive 25% back on in-flight purchases. Tempting, we know.
Each year, when your card has its anniversary (yes, that's a thing), you will earn 6,000 Rapid Rewards bonus points just for having the card. Talk about a steal. But the very best part is that after a certain amount of points you will make it to the Companion Tier pass—where you can bring someone along with you on flights for free. Bonus: You'll earn 40,000 points if you spend $1,000 within the first 3 months from account opening. Translation: Two round-trip tickets to most places in the United States.
Chase Aeroplan Card
Like most airline travel cards, with the Chase Aeroplan Card, travelers will get priority boarding and seats, free checked bags, upgrade credits, and lounge passes. But what sets them apart is their point system. Cardholders earn 3 points per dollar at grocery stores and dining outlets (including delivery services, like Seamless and Uber Eats).
Air Canada in-flight purchases and flights also get you another 3 points per dollar. All other purchases earn 1 point per dollar. With this card, you are also entitled to spending bonuses that give 500 bonus points every $2,000 spent (up to three times per month).
In addition, cardholders will receive a $100 statement credit toward TSA PreCheck, Nexus, or Global Entry. If you want to have elite status, you will need to spend at least $15,000 within the calendar year—and spending $50,000 gives a boost to the Next Elite Status tier. The card itself is $95 every year, and after spending $4,000 within the first 3 months of account opening, cardholders earn two welcome flight rewards.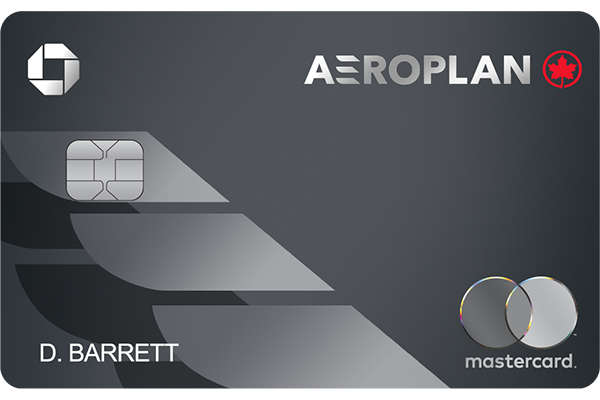 United Explorer Card
Cardholders of the United Explorer Card will score 2 miles per dollar spent at restaurants, hotels, and on United flights. All other purchases earn 1 mile per dollar spent. The card comes with priority boarding, a free checked bag, two United Club passes each year, and a 25% discount on in-flight food and beverage purchases. The card also covers you for trip delay, cancellation, lost baggage, and car rental insurance. The best part? The annual fee of $95 is waived the first year.
Plus, after spending $2,000 within the first 3 months of account opening, you'll earn 40,000 MileagePlus miles. The good news is United really does fly all over the world, domestic or international, so this is a great card to have if you are in the market for an airline travel card.
If you're an anxious flyer, here are 5 travel tips for you. And if you want to know how people travel off points, read this.