Shockingly, it's been nearly 6 months since I moved into my new flat, and my walls are still bare. As it turns out, it is very challenging picking out art for your home. You have to think about where you want to hang the art, whether you want to purchase the first thing you see knowing there is so much out there, or wondering where you even begin to start—the entire process is a tremendous ask. Not to mention, buying art is expensive, and can feel really intimidating.
But luckily, with the influx of online galleries, with pieces from over the world, and affordable pricing, buying art can be less intimidating than you think. In fact, with a couple tips on researching, buying, and styling, you'll have your home decorated, just to your liking—in no time at all.
Ahead is your guide to buying art: From beginner to seasoned collector.
First, what is your style?
It would be best to discover and educate yourself on what artists you like, and follow their work. You can do this by visiting artist studios, attending openings, visiting local exhibitions, or going to random gallery launch parties you see on the streets of NYC.
There's an app, called See Saw, that shows you current and upcoming shows in major cities of the United States, and abroad. Or, you could also explore innovative online platforms to understand the context at what you're looking at.
Next, how much can you spend?
Setting a budget or a specific number is key to buying art. Generally, experts recommend setting a number to stay under. But of course, for pieces you are obsessed with, you might have to stretch your budget.
Cool, where should you buy?
There are many places to buy art. The most obvious ones being galleries or art fairs, like Basel, Frieze, and Paris Photos. Also, student shows like thesis exhibitions at schools like PRATT and The New School are gold for limited budgets. Of course, the shows are mostly in the ppring, but you might find some throughout the year.
Other places: Instagram, thrift stores, and artists' websites. Be sure to subscribe to a gallery's mailing list to stay connected and updated on new artists and artwork.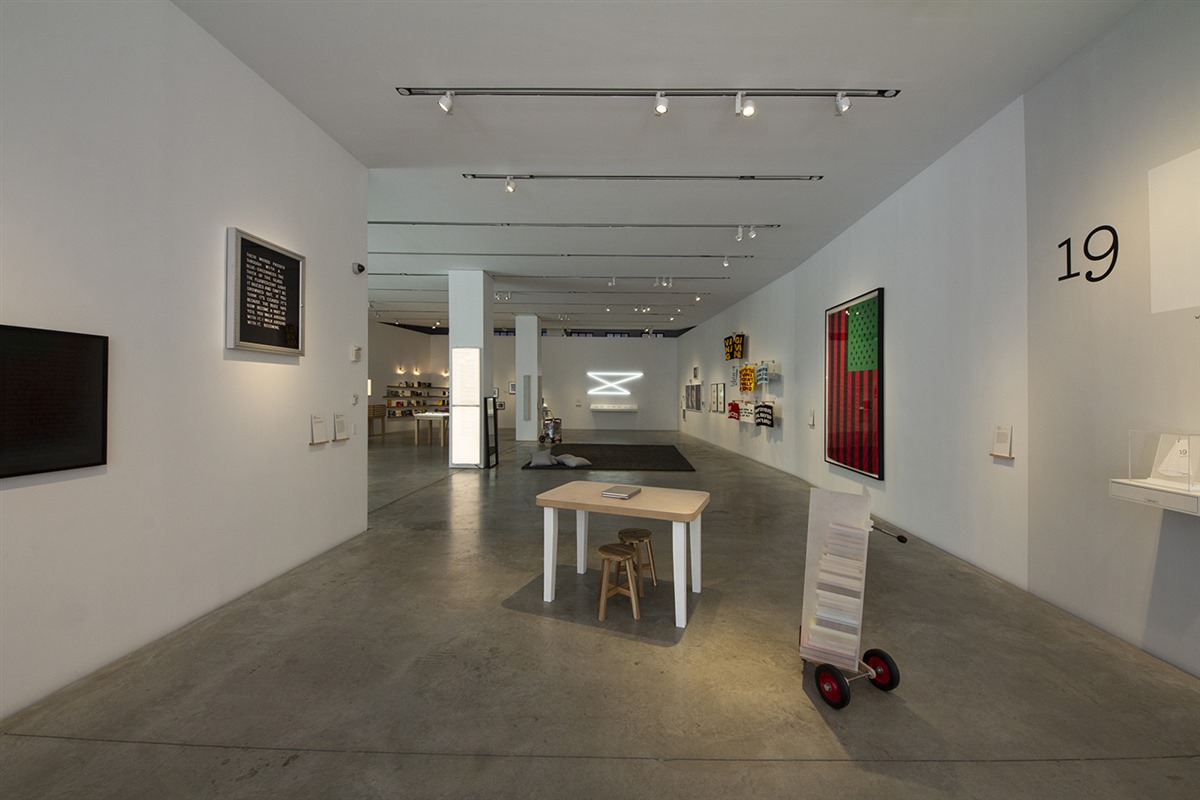 Finally, how to style your art
A lot of people prefer gallery walls, which can be expensive, but is a great way to show off your dynamic and unique collection. Experts suggest sticking to a consistent color palette for strong aesthetics and mixing different mediums like paper, small paintings, and prints, for texture. Additionally, matte your pieces. Experts believe that a matte border around a small photograph will help bring the photo brightness, with more depth and impact. It turns something quite small into a mid-sized piece.
A couple of tips
Patience is key. Remember, finding art can take time and you absolutely don't want to rush this. Start with one or two key pieces and then plan your rooms or walls around it. It's a journey in building and you should enjoy the process and discovery.
Furthermore, making sure the pieces you are buying you fall in love with, as opposed to just sort of liking them. All of your pieces should really speak to you.
In related art news, you've probably already heard of the shift into NFTs in the art world. But did you know that auction houses are making bank there too? Christie's sold NFTs worth north of $150 million USD in 2021. Maybe you want to rethink that wall?
Photos via App Advice, The New School