New York can get pretty expensive, especially when it's summertime and there's so many things to do. But the great thing about the city is that on any given day, there are free things you can do that are as exciting and culturally enriching as other activities. So here are some ideas for free things to do in NYC this June—from events, art shows, and concert series.
The High Line
The High Line, a former railway that has been transformed into a high elevation park, not only provides visitors with a relaxing environment and spectacular views of the city, but it also hosts a collection of public art that can be found at various spots along the promenade that spans 1.45 miles. Work by prominent artists such as Simone Leigh and Sam Durant have recently been commissioned. This park is free and open to the public all days of the week.
The Bronx Museum of the Arts
Plan your visit
The Bronx Museum of the Arts
1040 Grand Concourse
Bronx, NY 10456
The Bronx Museum of the Arts is open all days of the week except for Tuesdays, and entrance is free. The museum is known for its efforts and commitment to enhancing the local community through its rich programming. Going to this museum will force you out of the usual borough, and will surely be a memorable trip. Just head over to their website to see what they currently have going on.
Shakespeare in the Park
Free ticket distribution
June – September
Delacorte Theater
81 Central Park West
New York, NY 10024
The Public Theater has produced this cherished yearly series at the Delacorte every year since 1962, with the exception of a 2-year break caused by the pandemic. On the day of the night's performance you can find first-come, first-serve tickets.  "Richard III," starring Danai Gurira and directed by Robert O'Hara, and a musical rendition of "As You Like It" are among the productions taking place this summer.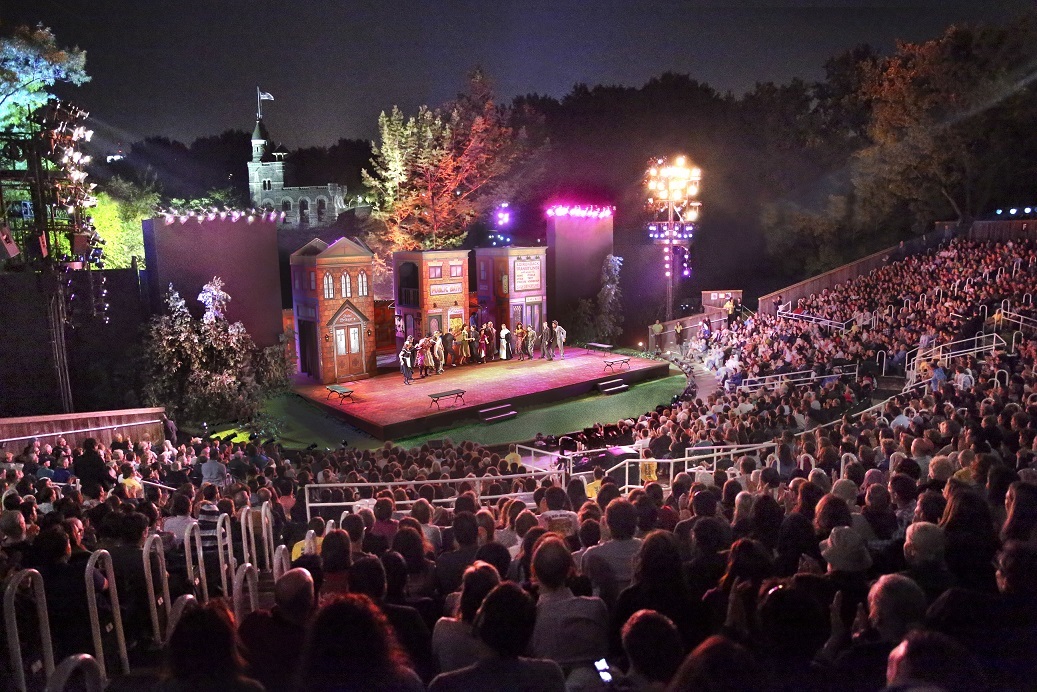 Movies With a View
More information here
July – August, Thursdays at 6PM
Pier 1 Harbor View Lawn
80 Furman Street
Brooklyn Bridge Park, Brooklyn, NY 11201
Enjoying a movie while having the city skyline in the background sounds like the highest of luxuries, right? Well in fact, you can enjoy this activity for free. The Brooklyn Bridge Park Conservancy will show a program of films based on the "Around the World" theme this year. The movies begin at dusk, so come early to get a seat, get your snacks, and enjoy and the DJ.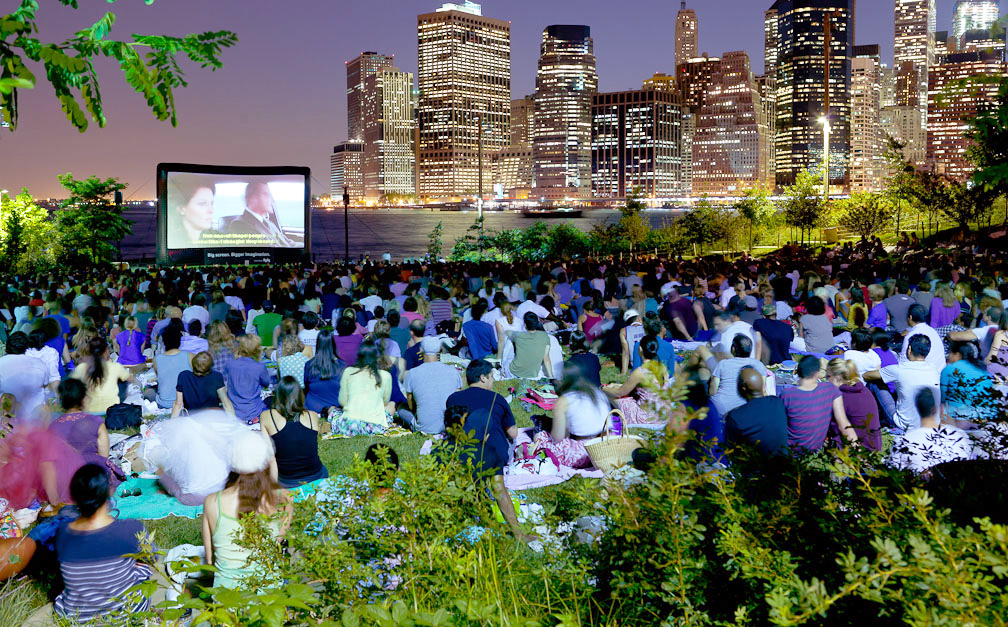 Pump Up: The Jam, Brooklyn Comedy Collective
Check out shows here
167 Graham Avenue
Brooklyn, NY 11206
The Brooklyn Comedy Collective gives an opportunity for amateur comedians to polish their craft alongside professionals every Tuesday at 8:30 p.m. This is a free comedy show that anyone can enjoy, and what sounds better than that for a Tuesday night?
BRIC Celebrate Brooklyn!
Events and performances calendar
June – August
Lena Horne Bandshell
141 Prospect Park West
Brooklyn, NY 11215
BRIC Arts Media has been hosting this free summer festival encompassing global music, jazz, dance, and film since 1979. The performances of Kamasi Washington and Erykah Badu are among the highlights of the year. You can spend a beautiful day at the park before heading over to the concert area and dancing to some of the best performances.
The Museum Mile Festival
Plan your visit
June 14
Fifth Avenue from 82nd to 109th Streets
Manhattan
This block party will take place on June 14 from 6 to 9 p.m. on Fifth Avenue, which is home to some of the city's most prominent museums. The Metropolitan Museum of Art, El Museo del Barrio, and the Solomon R. Guggenheim Museum will not only let you in for free, but they will also entertain you with a variety of performances and activities. For additional information, see the Museum Mile Festival's Facebook page, and make sure to add this to your calendar.
For more things to do this summer (unfortunately, these cost money), check out our list of music festivals.
Photos via Etienne Frossard, Tammy Shell, Bronx Museum, Brooklyn Comedy Collective, BRIC, Joe Bugelwicz