If you're reading this article and you aren't already using a standalone conditioner, then stop right now. You need a conditioner for your hair, especially if it's anything beyond a buzz cut or growing for the long haul. (And to that note, it needs to be standalone, as mentioned, so that it counters the shampoo's drying effects, when used after the 'poo.)
Now, with that in the ether, let's point the spotlight at the ultimate conditioner: The weekly (ish) hair mask, which is deployed to deeply treat, nourish, moisturize, or even thicken hair. They're most comparable to the face masks we apply as caked-on clays or sheet masks, which do everything from detoxify and purify skin, to brighten and hydrate. Some "hair" masks even target the scalp itself, and aim to create a happy, harmonious environment from which your follicles grow. (These ones are probably most comparable to the deep-cleaning face masks).
There are many types of hair masks—some overnight, others pre-wash, some 15-minutes, others leave-in creams that emulate everyday stylers. Which one(s) you use depend largely on your hair type, your hair goals, and your current hurdles that come from either or both of those things.
The guide below should point you in the right direction. Note that we'll categorize based on the task at hand, and not necessarily the duration of use or suggested time of day. That's because there are different options for these two factors within each objective, and it's best to first and foremost shop with your hair type and goal in mind.
But seriously, if you aren't using a standalone conditioner yet, then start there before you graduate to a more advanced-level conditioning process like hair masks.
Thickening masks
If you have naturally fine hair—or if you are simply trying to thicken the remaining hair you've got—then a thickening mask is a good place to start. Typically, these are packed with proteins and nutrients that "fill in" the hair structure to give each individual strand more fullness and body.
The effect isn't permanent, but it should linger for a few days and is otherwise extremely nourishing for the strands, especially if you are growing them out. Chances are, you won't notice a major change unless your hair is long enough to prioritize volume and texture (an inch or two should be enough to see some initial improvement).
Try: Bumble and bumble Thickening Plumping Mask ($43)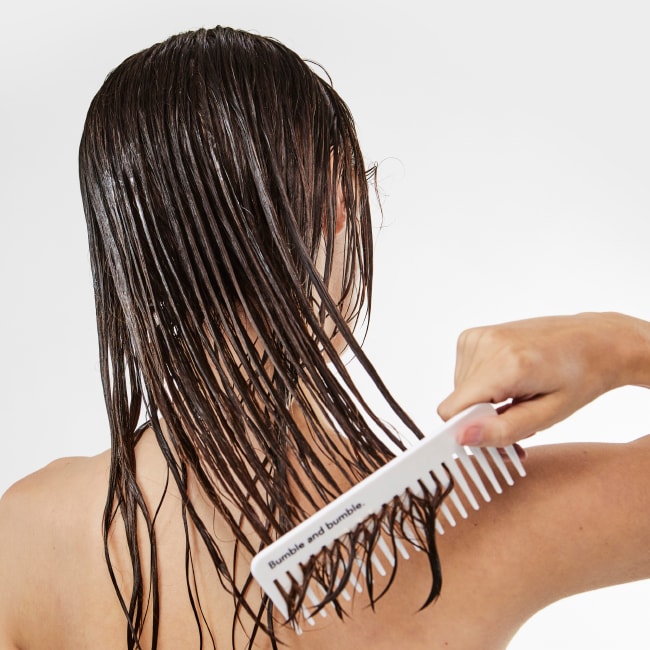 Scalp soothing + hair growth masks
Scalp masks often tout themselves as hair growth boosters, though no brand will ever outright make the claim that their product is proven in this field (until science says otherwise, everyone operates on the presumption that these things can only help; it's next to certain that they don't hurt, at the very least).
But whether or not hair growth claims are made, scalp masks calm and balance the scalp, creating a nice, harmonious, pH- and oil-balanced place for your follicles. Some will dissolve dead skin cells, perhaps neutralize sebum, and/or counter fungus and bacteria, all in the pursuit of a happy scalp.
Considering the scalp is like the soil from which your hairs grow, it makes sense why some brands suggest fortified growth as a result. (If anything, it's slowing down hair fall, if you look at the logic).
Try: Prose Custom Scalp Mask ($42) and Omorovicza Revitalising Scalp Mask ($79)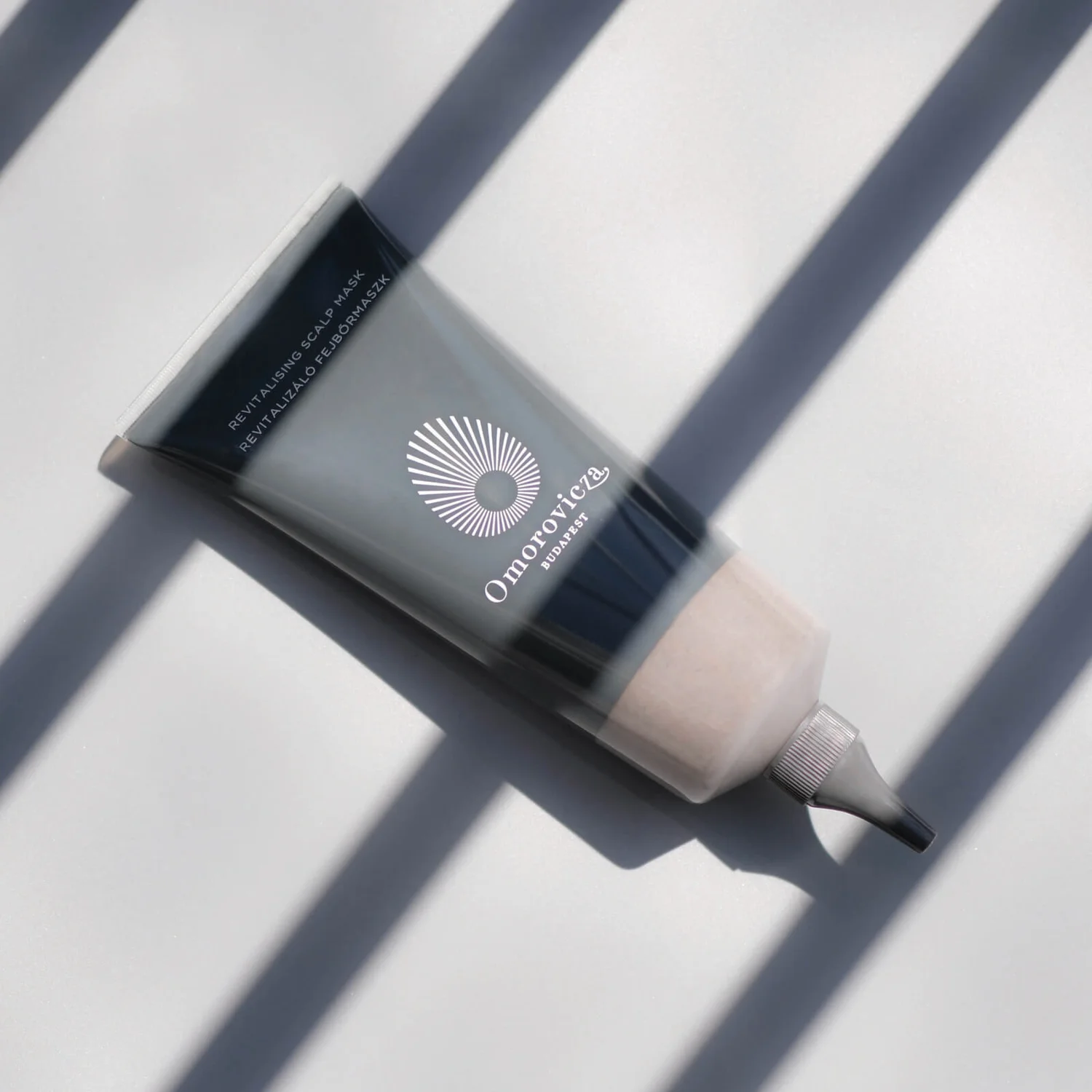 Curl conditioning creams + masks
It's often debated whether or not curl creams are considered hair stylers or leave-in conditioners/masks. Most say it's the latter, since there isn't much styling involved when you let curls run free and live their truth. And that's what these products do: They plump the hair full of moisturizing nutrients, so that curls reach maximum bounce and definition.
These hair textures otherwise run the risk of dry, split ends and frizzing, so a curl conditioner or repair mask can rectify things right quick.
Try: La Biosthetique Curl Activating Repair Mask ($29)
Color and blonde treatments
Hard water minerals, the sun's rays, chlorine-filled pools, blow dryers, hair styling products… all of these things can compromise someone's dyed or bleached hair. A color treatment mask coats the strands in a defensive layer, to help keep dyed colors vivid, while a blonde (or silver/gray) mask uses its purple tones to counter yellow or brassy discoloration that is brought on by the aforementioned culprits (among other color compromising agents).
Try: R+CO GEMSTONE Pre-Shampoo Color Protect Masque ($32) and VERB Purple Toning + Hydrating Hair Mask for Blonde, Gray, and Silver Hair ($20)
Damage repair + strengthening masks
If your hair has long-suffered damage from heat styling tools, hair dye/bleach (over processing), hard water wear, chlorine, UV rays, over-washing, and more, then it's probably categorized as "damaged." It's hard to style. It's often visibly compromised, maybe even bone dry and frizzy. Whatever the case, a reparative mask is like a nutrient-dense IV-drip for this fried hair, and can work miracles to bring it back from the dead.
Try: Living Proof Restore Repair Mask ($38)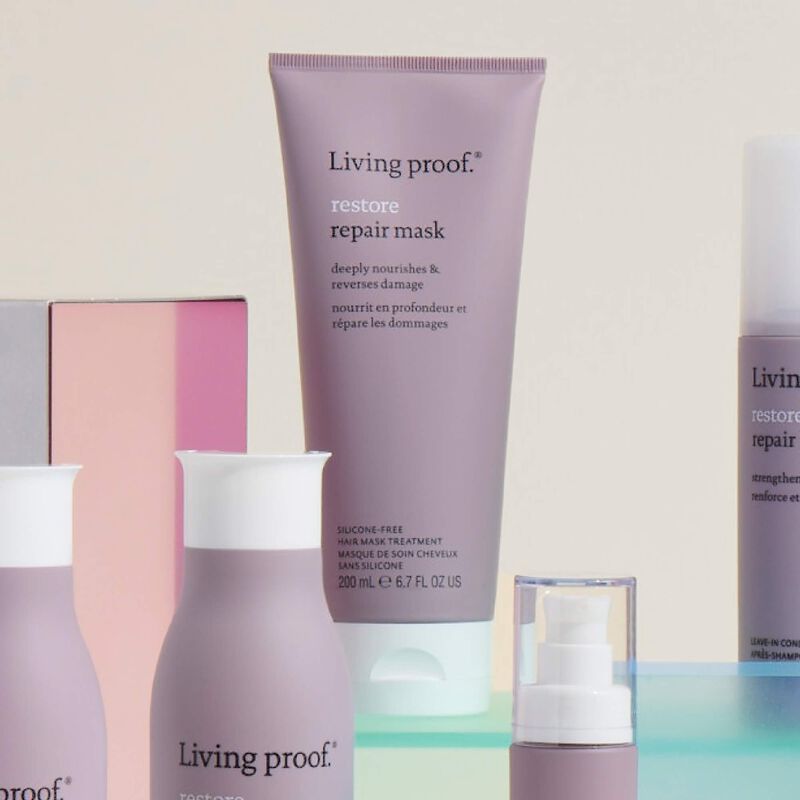 Smoothing, bodifying masks
Straight hair types often complain of having lifeless hair, while thick hair types often complain of being frizzy and poofy. These are more or less opposite problems (and straight-haired folks can of course experience frizzing and poofing too), but both can be reversed by a smoothing mask. It builds body while also encouraging the strands to lie neatly in place for a photo-ready finish. There's life in it, but a controlled, balanced life at that.
Try: Olaplex No.8 Bond Intense Moisture Mask ($28)
If you're ready to cut your detangling time in half, try this hair mask out.
Photos via Brands, Dennie Ramon