Your hair might be chock full of dead cells, but that doesn't mean it needs to look dead. Even if you've dyed it, overwashed it, over dried it, overgrown it (which can cause split ends), or just plain disregarded it… it's never too late to resuscitate those strands and make them appear as lively as possible, (dead as they may be).
There are ways to revive your hair practically overnight, as well as ways to improve health over time. We suggest a steady combination of the two, particularly if you frequently dye or bleach your hair, use blow dryers every day, or are growing your hair out for the long haul.
The fact that those cells are already dead is in fact advantageous: It means your hair can't get any more dead. It can, however, ebb between looking hellish and looking healthy. Here are some tips to tip the scales towards the latter.
1. Wash less, condition more
You shouldn't wash your hair every day. Ideally you already knew this, but it could very well be one reason your hair is parched and brittle.
On the other hand, damaged hair demands conditioner to help pump nutrients into each strand. Apply it immediately after shampooing, and even on the days between washes. Best of all, you can use conditioner to rinse out your hair, almost like a faux shampoo, on the non-wash days.
Let conditioner set in the hair for a couple minutes before rinsing, in order to obtain those nourishing benefits. For this reason, we suggest doing your hair care regimen first thing in the shower. Oh, and while we're on the topic—keep the water at mild temps, and keep showers short. These two things will also prevent hair from losing its natural moisture.
2. Use targeted haircare products
Next, swap out your shampoo and conditioner if they aren't addressing your exact hair type and needs. You need to think of them beyond the binary "wash and nourish," in that they also help define curls, rebuild proteins, and build body, all as needed.
If you bleach or dye your hair, then use a hair care set that targets this. It will help restore vitality of the strands as well as the applied color. If your hair is naturally fine or is thinning, get a shampoo that targets these conditions, too. Ditto for curls, for gray hair, for dandruff-prone scalps, and so forth.
Hair repair starts by considering your unique conditions and getting the right shampoo and conditioner duo for the job.
3. Mask weekly
A hair mask is like a steroid for hair. A hail Mary, let's call it. A single 20-minute or overnight application can take you from lifeless and limp to luscious and illuminating (you want luscious and illuminating, if that wasn't clear).
We're talking soft texture, buoyant movement, touchable texture, healthy and natural shine, all of it. Hair masks should also target your specific condition (dyed, bleached, curly, fine, scalp concerns, etc), and you can even cycle in more than one if you want to target different things. Most importantly, make sure to keep up the practice once a week, in order to give your hair this instant fix and fortification.
Try: Prose Custom Hair Mask, $42
4. Focus on the scalp
Sure, the focus is on your hair strands, but don't neglect the scalp. This is where those hairs are anchored, and where shaft health begins. Using a scalp mask once weekly is one place to start, but incorporating detoxifying, oil-balancing serums or haircare products is another route to consider (particularly if flakes or oil buildup are an issue).
Massaging products into your scalp with your fingertips helps build circulation to the strands, which boosts nutrient delivery. And, any hair serums applied at the scalp will also help build stronger anchors and fuller bulbs of each hair, which means longer growth, less fall.
Try: Briogeo's range of Scalp Revival products
5. Minimize heat and UV damage
If you use hot tools (blow dryer, hair straightener), or spend lots of time in the sun, then add some heat + UV defense to your regimen. This not only protects vulnerable hair, but will fortify it against further damage. A simple spray (prior to blow drying) is one method, while many hair mists provide UV defense, while also giving the scalp its needed SPF shield.
Try: Aveda Heat Relief Thermal Protectant ($32) and COOLA Scalp & Hair Mist SPF 30 ($26)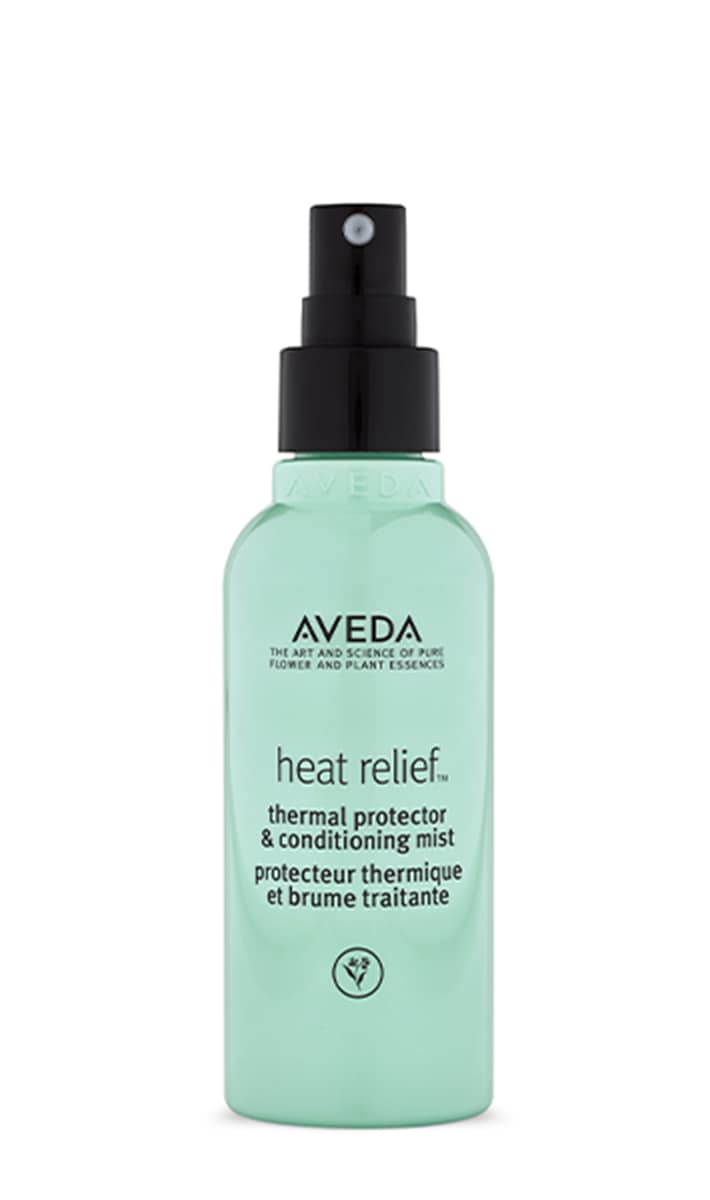 6. Get regular haircuts
Your hair might be damaged and you don't even know it—particularly in regards to long hair, and the strands' ends. Look closely if you can: Are they splitting apart? This is the result of not enough nourishment over time, since the scalp's sebum can only nourish the hair closest to the head. Secondly, it's a sign that you need more frequent haircuts.
So, as you grow or maintain long hair, make sure to go in for a trim every 8-12 weeks, if only to snip away the ends and keep hair from splitting down the ends. Secondly, be sure to target the middle and ends of hair with oils and creams as it grows (or as you maintain it) to prevent this splitting in the future.
If you want to maintain hair growth in a healthy manner, be sure to eat these foods.
Photo via Aveda